VINTAGE GI JOE 1964 MARINE COMBAT MEDIC Plus ACCESSORIES 1965 #7719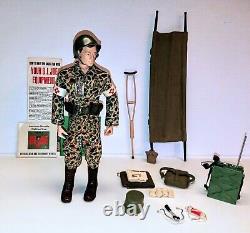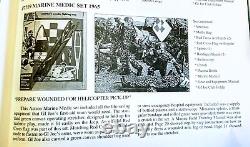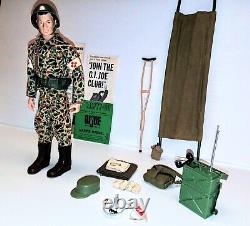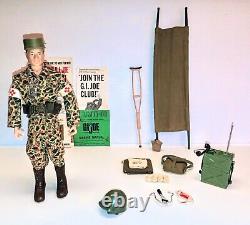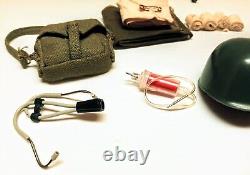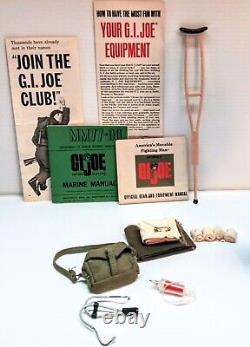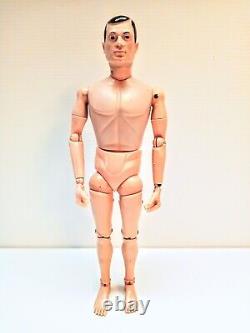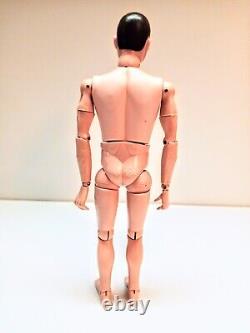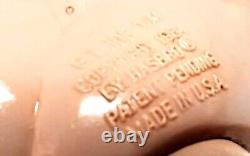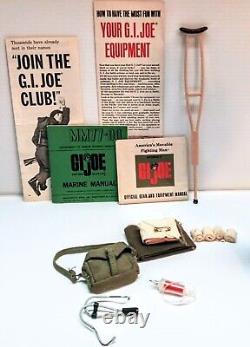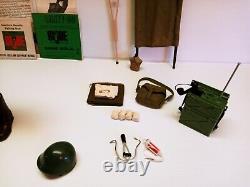 VINTAGE GI JOE 1964 MARINE COMBAT MEDIC Plus MEDIC ACCESSORIES 1965. This GI Joe is in nice STANDARD used condition, a little loose. The Accessories are in good condition and nearly complete.
I have included the pictures and the equipment list from the GI Joe Encyclopedia. The missing parts are the Medic Flag and pole, the Splints and the correct Helmet. I have included a covered canteen and very nice Field Radio. The set includes in total. Stretcher which is broken on one of the underside folding pieces, but it doesn't take away from the look or functionality of the stretcher.
Plasma bottle with needle (complete). Triangle gause bandage secured with the original pin. 1964 GI Joe dressed in Combat Medic Fatigues. Green Combat Helmet, Missing Medic Insignia. Please Look at the pictures for a better overall description and feel free to message me with and questions.
Thanks very much for your interest in this 1964 GI Joe Action Marine, brown hair, brown eyes, dressed in the 1965 Marine Combat Medic set.

---