Autoclave Steam Sterilizer Dental Equipment Sterilization Medical Sterilizer 8L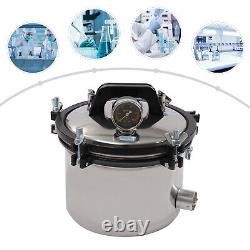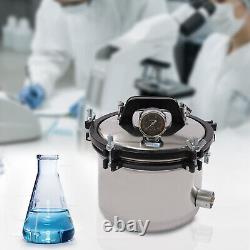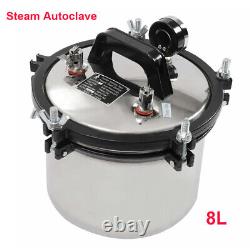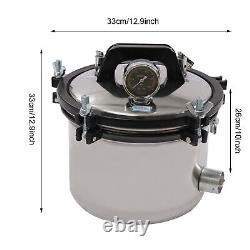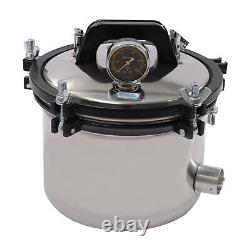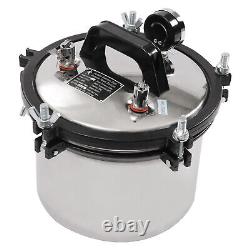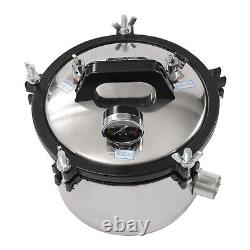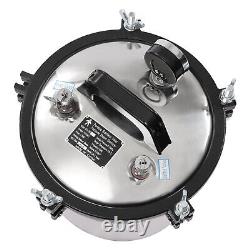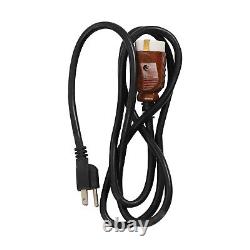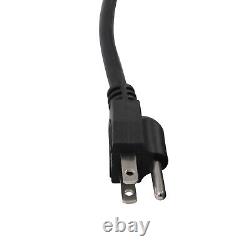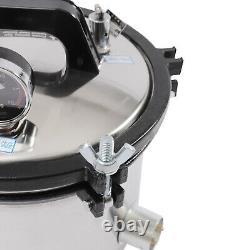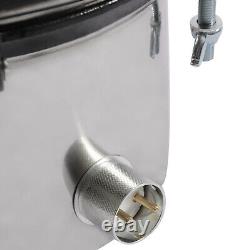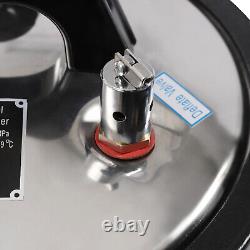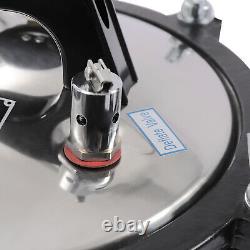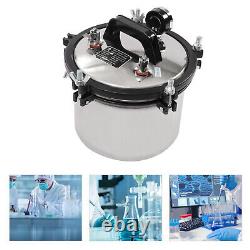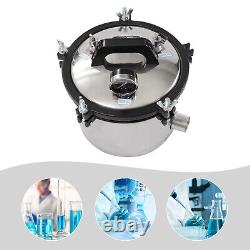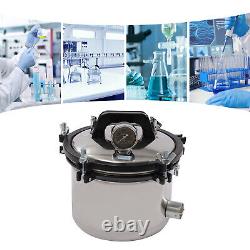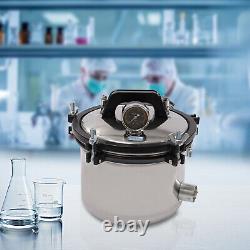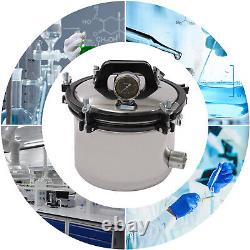 Autoclave Steam Sterilizer Dental Equipment Sterilization Medical Sterilizer 8L. 8L Lab Autoclave, Portable Steam Autoclave for Lab Equipment, Culture Medium, Glassware, Tatoo Instruments, Nail Tools 110v.
Items that look clean to the naked eye have a lot of bacteria. Then you will need an item that can destroy bacteria. Our portable steam autoclave uses high-temperature steam sterilization, not only is the sterilization method non-toxic and harmless, but it can also destroy 99% of bacteria for you in a short time! Steam Autoclave: Under the high temperature of 126-128? , steam can kill 99% of bacteria in about 15 minutes. This sterilization method is not only powerful but also non-toxic and harmless, so you can use it with ease.
High Efficiency: Due to the penetration of high-temperature steam, objects can be quickly and fully cleaned, saving you time. Large Capacity: It has a capacity of 8L/ 2.11Gal/ 8.5Qt, allowing you to disinfect a large number of objects at once, saving you time and effort. High Security: The reinforced power cord interface is durable and safe.
And it has an anti-dry burning function. When the water volume is lower than a certain level, the machine will automatically power off, creating a safe user experience for you.
In addition, when the equipment is overpressure, the safety valve will automatically vent, you do not have to worry about potential safety hazards. Good Sealing Performance: The pot cover is provided with a self-expanding sealing ring and reinforcing flanges, which can make the pot cover in a sealed state after being tightened, safe, reliable, and impermeable. Uniform Heating: The structure of the pot consists of four layers, which can ensure more stable and uniform heating and thus achieve a better sterilization effect.
User-friendly: It can use coal and electricity heating modes to provide convenience for you. And we equip you with a wing wrench whose ergonomic lever design makes it easy and convenient to open the lid.
Durable Material: The portable steam autoclave is made of excellent 304 stainless steel material, acid, and alkali resistant, strong and durable, so you can use it for a long time. Highly Portable: Its proper weight (6.5kg/ 14lbs) and the handle design on the lid make it an extremely portable steam autoclave for your daily use. Simple Operation: You can get a safe and healthy environment in just 5 steps.
And we provide you with a user manual so that you can quickly get started. Customer Service: We aim to provide quality products and services. We will reply and solve the problem for you as soon as possible.
Pressure Gauge: We provide you with a double-scale pressure gauge, which allows you to observe the air pressure inside the barrel more visually for better sterilization. Double Valve: It has a safety valve, bleeder valve double valve design so that your use of safety can be double protection. Heating Tube: Its heating tube is designed with an overhang, which can effectively prevent dry burning and provide you with a safer user experience. It is suitable for laboratory, hospital, and home use.
Open the lid of the autoclave, take out the sterilized inner cylinder in the autoclave, and pour more than 3.5L/0.925Gal of water into the electric heating tube. Put the sterilized inner cylinder, stack the articles to be sterilized neatly in the cylinder, and leave a certain space between the articles to facilitate steam penetration and improve the sterilization effect. Check the steam holes of the safety valve and bleeder valve for blockage by foreign objects, and then tighten the screws with the cover.
After the power is turned on and the equipment works normally, when the steam pressure rises to 0.145-0.165Mpa, the safety valve releases pressure to maintain a certain pressure. After sterilization, please unplug the power cord, open the bleeder valve after 2-3 minutes, and wait for the pressure gauge pointer to return to zero before opening the lid. Capacity: 8L/ 2.11Gal/ 8.5Qt.
Volume: 0.010m³/ 0.353ft³. Over-pressure Self-discharge: 0.145-0.165Mpa. Sterilization Chamber Dimensions: 2412cm/ 9.454.72in.
Product Size: 333326cm/ 12.912.910in. Package Size: 363630cm/ 14.1714.1711.81in. Net Weight: 6.5kg/ 14lbs. Gross Weight: 8kg/ 17.64lbs.
To ensure the normal operation of the sterilization pot, please place it on a solid horizontal surface. Please make sure that the power supply specification is consistent with the power supply required by the equipment, and requires close grounding. Please replenish the proper amount of water before each use to avoid burning out of the electric heating tube due to water shortage. When using, it is recommended to tighten it diagonally to prevent leakage. Please do not run for more than 30 minutes to avoid dry burning.
Please allow the slight color difference caused by the shooting light and 1-3 cm error due to manual measurement, and make sure you do not mind before ordering. Feedback is very important to us. It is impossible to address issues if we do not know about them!
Faction is our ultimate goal. We work hard to earn your trust and future business. A If you receive a defective item, you may return it or ask for a discount.
Due to time zones, our reply to your questions may not be immediately. If it's non-workdays, please kindly be patient and wait till Monday. Creative Design, Durable Material, Beautiful Appearance. 8L/ 2.11Gal/ 8.5Qt.

---