40L Air Compressor 750W Oil Free Air Compressor For Medical Dental Use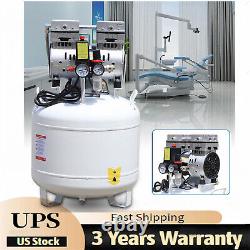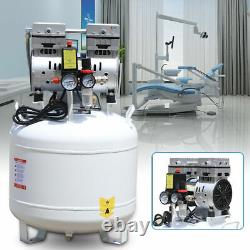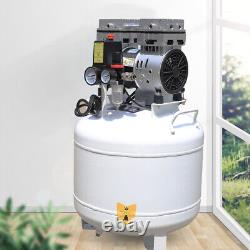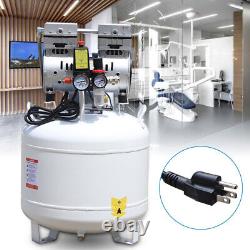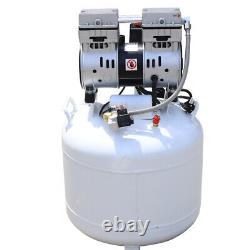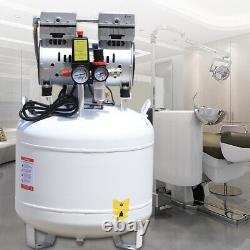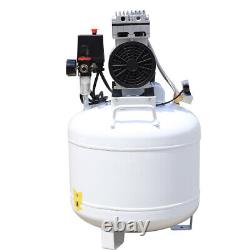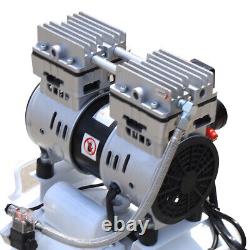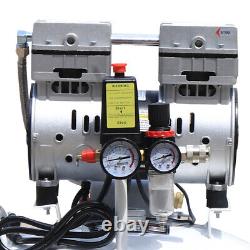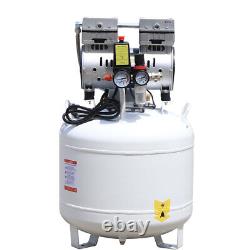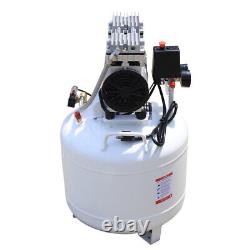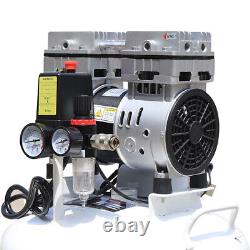 Product parameters: Capacity: 40L Voltage: 110V/60HZ Type: Air pump Power: 0.75KW Air volume: 165 (L/min) Pressure: 115 PSI Net weight: 27kg Gross weight: 31kg Product size 414165cm Packing size: 454570cm Power supply type: American triangle plug Decibel (dB): 58 Main application scope: medical equipment, dentistry, etc. Features: Many environments are done in one machine Home decoration, tire inflation, floor heating cleaning, spray gun, small air gun, steel nail gun Note: Instructions on switching the machine: first turn off the air compressor switch, and then unplug the power supply, otherwise the airflow will easily burn the motor and shorten the service life of the machine.
40L 110V Dental Air Compressor Oil Free Silent Air Pump 165 L/Min. 40l Dental Medical Oil Free Silent Air Compressor Portable 115psi 750w. Power Supply Type: American Triangle Plug.
Main Application Scope: Medical Equipment, Dentistry, Etc. Many Environments Are Done in One Machine. Home Decoration, Tire Inflation, Floor Heating Cleaning, Spray Gun, Small Air Gun, Steel Nail Gun. Safe and Environmentally Friendly, Worry-saving and Effortless, Silent and Oil-free. Instructions on Switching the Machine: First Turn off the Air Compressor Switch, and Then Unplug the Power Supply, Otherwise the Airflow Will Easily Burn the Motor and Shorten the Service Life of the Machine.
Using a Filter, the Filter Efficiency Is High, the Flow Resistance Is Low, the Work Does Not Need to Be Maintained, and the Silent Effect Is Better. It Can Protect the Motor, and It Can Protect the Motor When the Power Is Cut off Instantaneously, so That the Motor Can Be Used for Longer and More Powerful. Turn on the Power Switch.
Also Called an Enhanced Vertical Switch, It Is Easy to Start. If There Is a Sudden Power Failure During Use, Please Control the Pressure Switch Button in the off State and Restart It (Unplug It to Open, Press It to Close). The Large-caliber Heat Dissipation Design Can Quickly Achieve the Heat Dissipation Effect, Is Not Easy to Burn the Machine, Heat Dissipation Is Fast When Working, and the Efficiency Is High.
1Air Compressor+1Manual + 3Foot Pads + 1Muffler. Feedback is very important to us. It is impossible to address issues if we do not know about them! Faction is our ultimate goal.
We work hard to earn your trust and future business. A If you receive a defective item, you may return it or ask for a discount. Due to time zones, our reply to your questions may not be immediately. If it's non-workdays, please kindly be patient and wait till Monday.
Stable characteristics, high reliability, Long service life, Creative Design, Durable Material, Beautiful Appearance. Made of high quality material, Durable.

---