Cerec bluecam Dental Lab Scanner. Cerec SW 4.4 Premium And Exocad 2016 Full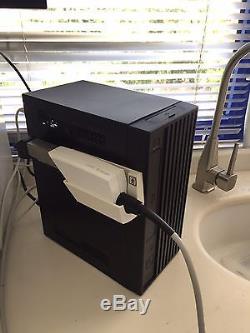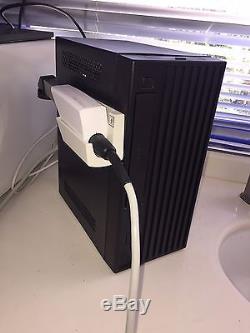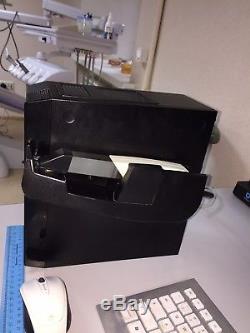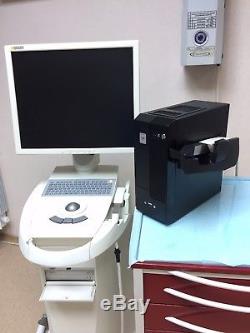 Made from original parts (sirona). Full functional : scanning , modeling , send to milling. Hardware: i5 6400 (Skylake) , 16 gb RAM , SSD 240 gb. Cerec SW 4.4.2 Premium and Cerec 4.4.2 Premium CAM Software. Exocad 2016 all modules (see photo).
InLab 15.1 - base module, implant , interface (import/export STL) , surgical guide. BlueSkyBio with unlimited STL export. ALL SOFTWARE WORKING FULL AND UNLIMITED WITHOUT ANY DONGLE. As a dental lab, and with Sirona InLab 15, you can now receive files from any doctor who uses CEREC scanner, 3 Shape scanner, iTero Scanner, and any other scanner company that scan in STL. InLab 15 allows you to receive files from other scanners companies.
You do not need to pay to subscribe to Cerec doctor, or all the other scanner companies online services. Your doctors can send you the scanned files in the following formats. Your doctors can send the scanned files directly to you via Cerec Connect or the free service of.
You can design your restorations in InLab 15 or in Exocad 16, export them as STL files , and have them milled by a milling center. You do not even need to own a milling machine. The turnaround by the milling center is generally 2 to 3 days. It is time for your lab to go digital and accept intra oral scanning files from your dentists. Or you can mill by yourself using any Sirona milling machine : Cerec 3, Cerec 3 inLab , MCXL , MCXL inLAB , MCX5. Package: Scanner with camera, calibration kit.
#3shape, #Inlab15, Maestro 3D, Sum3D, #Simplant, #dental, #instruments, #handpiece, #lab, #curing, #light, #led, #implant, #burs, #nsk, #pana, #max, #w&h, #multiflex, #kavo, #surgical, #densply, #inlab, #3shape, #trios, #trios3, #omnicam, #bluecam, #miltex, #Hu-Friedy, #Endo, #Instruments, #Ivory, #clamps, #rubber, #dam, #punch, #clamp, #forceps, #frame, #air, #Turbine, #Ivoclar, #Vivadent, #Stratos, #Articulator, #Panadent, #Kois, #Dento, #Facial, #Analyzer, #X-RAY, #Sybron, #rotary, #files, #MIDWEST, #Carbide, #3M, #ESPE, #Demi, #kerr, #Straumann, #SybronEndo, #Impression, #Trays, #dentsply, #Astra, #Tech, #Lares, #sensor, #Ankylos, #kodak, #Carestream, #Ultradent, #Triodent, #Composite, #Ormco, #Damon, #Brasseler, #Biomet, #3i, #ProFile, #Zoom, #Loupes, #Whip, #Mix, #Vacuum, #Mixer, #needle, #Axis, #USA, #emax, #Camlog, #Gendex, #hanau, #Vitrebond, #Cavitron, #Cavitron, #ORTHODONTIC, #Neoss, #Dentistry, #BLOCKS, #crown, #komet, #henry, #schein, #Hygiene, #filtek, #Syringes, #Rinn, #XCP, #Utradent, #VALO, #Marathon, #7, #Micromotor, #Pilot, #Drills, #prophy, #Milling, #Unit, #guide, #guides, #porcelain, #oven, #furnace, #Denar, #Facebow, #Zeiss, #Germany, #seiler, #Medit, #Blue, #itero, #hybrid, #Amann, #Girrbach, #nobel, #Schutz, #E4D, #planmeca, #lava, #mcxl, #exocad, #formlabs, #form2, #3d, #scanner, #lab, #printer, #intraoral, #sirona, #ineos, #blue, #cerec, #camera. The item "Cerec bluecam Dental Lab Scanner. Cerec SW 4.4 Premium And Exocad 2016 Full" is in sale since Wednesday, September 13, 2017. This item is in the category "Business & Industrial\Healthcare, Lab & Life Science\Dental Equipment\Other Dental Equipment". The seller is "doctxt" and is located in Khabarovsk.
This item can be shipped worldwide.

---